Smartgrids and microgrids are proving their worth and becoming ever more commonplace across the world. As countries aim to achieve net zero targets, battle against rising energy prices and cope with extreme weather conditions, the value of having a reliable, secure grid, powered by renewable energy, is being clearly displayed.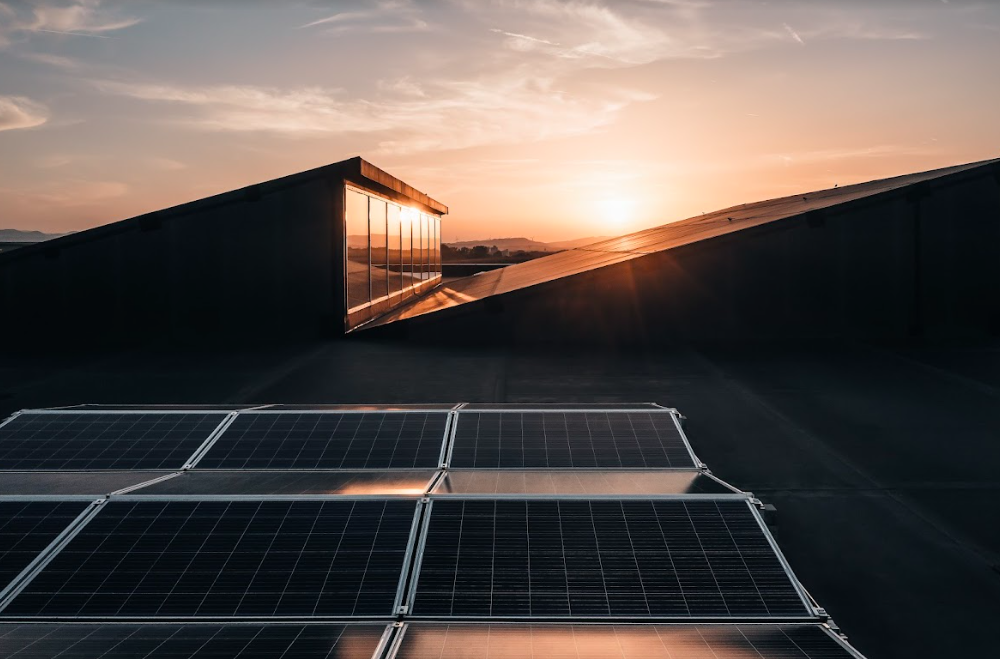 Microgrids have even been saving lives. When Hurricane Ian made landfall in southwest Florida in September, winds as high as 155mph knocked out power to more than two million people. Microgrids kept power flowing in residential communities, retail centres, hospitals, universities and factories. Emergency services were in high demand in the aftermath of the storm, and a number of them gained power from microgrids.
Frequent and prolonged power outages are also common in Puerto Rico, and the situation worsens during hurricanes. Outages threaten the lives of people who need powered medical equipment to survive. So the U.S. Department of Energy is working to install solar-powered microgrids to bring more resilience to the country's electricity infrastructure. One of the first grids made a huge difference to lives during a recent hurricane.
Many parts of the world rely on heavily polluting diesel generators to provide power, but there are encouraging signs of a transition to electrification through microgrids. A new project in Lebanon is delivering 13 microgrid developments, to reduce CO2 emissions from the diesel generators, and also overcome frequent electricity shortages. Lebanese people are experiencing regular power outages that can last for up to 22 hours. The microgrid project combines solar PV and energy storage systems to solve this.
In Nigeria, the Sunshot initiative has a target of building at least 500 microgrids by 2026, for the benefit of more than two million people, in a project that will replace 25,000 diesel generators.
Rural India also largely depends on diesel generators to meet its electricity needs. To date, about 200 microgrids have been installed across Uttar Pradesh and Bihar, but the ambition is to provide no less than 10,000 microgrids in a widespread sustainable venture.
Microgrids are an innovative but increasingly popular method of providing sustainable, reliable power to rural regions. In Western Australia, what is believed to be the world's biggest renewable energy microgrid is being provided to power a remote nickel and copper mine with 100% renewable energy. Nearly a third of rural South Africa is still not electrified, so microgrids constructed in repurposed shipping containers are being used to meet the demand there. Each container includes batteries on the inside and solar panels on the outside. The container can easily be transported by truck to areas most in need of electrification.
There are many other innovative microgrid schemes making the headlines. Back in Australia, a huge rooftop solar microgrid will power the Moorebank Logistics Park in Sydney, avoiding more than 67 kilotons of carbon emissions each year. The American Army wants to build a microgrid at every base across the world by 2035, while the country's Air Force is also building microgrids into its plans, to reach net zero by 2046.
A microgrid will serve Hawaii's luxurious Four Seasons Resort Lanai and Sensei Lanai, once it is completed in 2027. The Daughters of Mary of the Immaculate Conception campus in Connecticut will be transformed into a 137-acre renewable energy hub, with a microgrid serving four buildings in a $7million project.
Not even the sky is the limit for microgrid growth. NASA has revealed plans to install a microgrid on the moon, responsible for the electrification of the Artemis lunar base. It would use solar arrays and operate in 'island mode,' detached of course from an external electrical grid.
In the UK, SNRG is primed to be a leading provider, funder and operator of smartgrids, which are larger scale, digitally controlled microgrids.
Follow our news here as we announce exciting, innovative projects.
Related Articles:
+ SOLAR INSTALLATIONS UP 80% IN THE UK